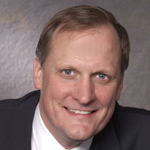 Education
PDF, Cornell University
PhD, University of Western Australia
MSc, University of Guelph
BSc, University of Waterloo
Research Areas / Keywords
Bioenergy, biosphere; atmosphere gas exchange and energy systems analysis.
Biography
David Layzell came to lead the UofC's  ISEEE in 2008 after a distinguished, 27-year career as a Queen's University Professor, with appointments in Biology, Environmental Studies and Policy Studies. Between 1998 and 2008, Dr. Layzell established and led BIOCAP Canada, a national university research foundation focused on developing biology-based solutions to climate change and energy security. He is also the cofounder of Qubit Systems Inc, a university spin-off company that designs, builds and markets instruments for research and teaching in the biological and environmental sciences.
Research Interests
Dr. David Layzell's areas of expertise are in bioenergy and biosphere-atmosphere gas exchange. He explores the role of Canada's biological systems to address the challenges of climate change and energy security from a technological to a policy perspective. Dr. Layzell is currently involved in helping to establish a cross-faculty ISEEE initiative that is focused on modeling past, present and future energy systems to understand what is achievable in the transformation of Canada's energy system, and to assess the associated costs and benefits.