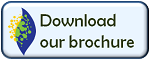 ---
AT A GLANCE:
Based out of the University of Alberta, the Biorefining Conversions Network (BCN) is an organization working to support provincial research communities in the areas of biorefining and biomass conversion technologies. By striving to form strong partnerships between academia and industry, the BCN promotes research programs that are structured towards achieving commercializable outcomes.
Mandate 
The BCN's primary mandate is to play a pivotal role in cultivating Alberta's bio-industrial sector by facilitating development of novel, commercially viable biomass conversion technologies and value-added products.
Mission Statement
To support Alberta's research community, industry, and other partners for the development of advanced technologies to convert biomass into "drop-in" chemicals and fuels compatible with both traditional and emerging industries.
Core Research 
We are particularly interested in developing technologies to convert renewable biomass feedstock into conventional chemical products.
Funding 
The Biorefining Conversions Network operates through funding and aligned support provided by Alberta Innovates Bio Solutions, a provincial government corporation that leads and coordinates science and innovation to grow prosperity in Alberta's agriculture, food and forestry sectors.
---
THE BCN ADVANTAGE:
Ideal Location 
Alberta has a strong economy, a highly-skilled and technical labour force, extensive pipeline and distribution infrastructure, world-class research centers, and an abundance of natural resources, biomass, and water. These advantages, coupled with increased interest in exploring bioindustrial development opportunities makes Alberta the ideal location for a prosperous and sustainable bioindustry.
Multidisciplinary Expertise
The BCN strongly advocates mutlidisciplinary research and collaboration. The BCN management and research teams include experts from agriculture, forestry, engineering, chemistry, biochemistry, genetics, physics, material science, processing, and food science. Direct access to diverse skill sets and expertise is critical as the industry moves toward integrated biorefineries.
Focus on Commercialization
The BCN focuses on developing commercially viable technologies. Forming strategic partnerships with industry to steer research activities is vital to the network's success. Multiple patents have been filed on novel technologies developed by BCN research projects, which are moving towards commercialization. Currently, Sanimax Industries Inc. and consultants JOFE Services Group are exploring commercial opportunities for BCN's lipid pyrolysis technology. With respect to Intellectual Property (IP), policy is developed between partners and research providers directly on a project-by-project basis and the BCN itself does not hold any additional stake in IP.
Strong and Interactive Partnerships
The BCN builds industrial and scientific relationships on trust with ongoing commitment to open and consistent communication. This interactive approach has proven highly successful and beneficial for all partners.
Direct Access to Resources and Expertise 
As a network, the BCN represents a large pool of expertise and resources in the bioindustrial space, which offers substantial benefits to partners including access to a broad spectrum of academic expertise, a variety of funding agencies, government support groups, and increased ability to leverage financial contributions.
---
GET INVOLVED:
The BCN is actively seeking academic collaborators and industry partners who share a common interest in shaping the future of biorefining conversions. Check out the Get Involved tab for more information.