General Information about BCN's Annual Strategic Retreat
Each autumn BCN organizes a strategic retreat that is typically held in the Alberta Rockies. The overarching goal of the retreat is to bring together stakeholders to discuss strategies to advance Alberta's bioeconomy with a focus on developing and commercializing biomass conversion technologies. Attendees include senior members of industry, government, funding agencies, and academia who have an interest in learning about bioindustrial opportunities in Alberta and developing partnerships to facilitate growth of the Alberta bioeconomy.
---
2014 Retreat
Download the 2014 Retreat Program
Mobilizing Alberta's Bioeconomy
October 21-23, 2014, Fairmont Banff Springs Hotel, Banff, Alberta, Canada

On behalf of Dr. David Bressler, Executive Director of the Biorefining Conversions Network, we are pleased to invite you to to attend the 2014 BCN Strategic Retreat, Mobilizing Alberta's Bioeconomy.

The event will be held October 21-23, 2014, at the Fairmont Banff Springs Hotel in Banff, Canada.
This year's Strategic Retreat promises to be an engaging event that brings the emerging bioindustry together with the conventional forestry, agriculture and oil & gas sectors. With representatives from government, academia and industry, the Retreat will present a unique networking opportunity to develop ideas, businesses and relationships that are critical for success in today's bioindustry. We have assembled a balanced program that will focus on the following themes:
Riding the VC Wave Over the Valley of Death
The Corner of Bioindustry St. and Oil & Gas Ave.
The Alberta Bioindustry: What's on the Horizon?
Plugging into the "Receptor" Industry
For detailed programming and a list of confirmed speakers*, review the "Updated Agenda".
In addition to the core programming of speaker sessions, the BCN will also be organizing a competition for graduate students and postdoctoral fellows to speak about their exciting research; prizes will be announced in the near future. This year, the BCN will also be running a silent auction. The proceeds from the silent auction will contribute toward a Graduate Bioindustrial Endowment that is being established by the Faculty of Agricultural, Life & Environmental Sciences and the University of Alberta. Silent auctions items will be featured on the BCN website as we get commitments from donors. Finally, as with previous years, we have scheduled in mountain breaks on each day of the retreat to give attendees a chance to enjoy the beautiful Rocky Mountains.
We would like to thank all of our sponsors for making this this retreat a high caliber event. With your help, we were able to attract senior level executives from internationally renowned businesses to speak at and partake in our annual networking event. Your contributions are highly appreciated.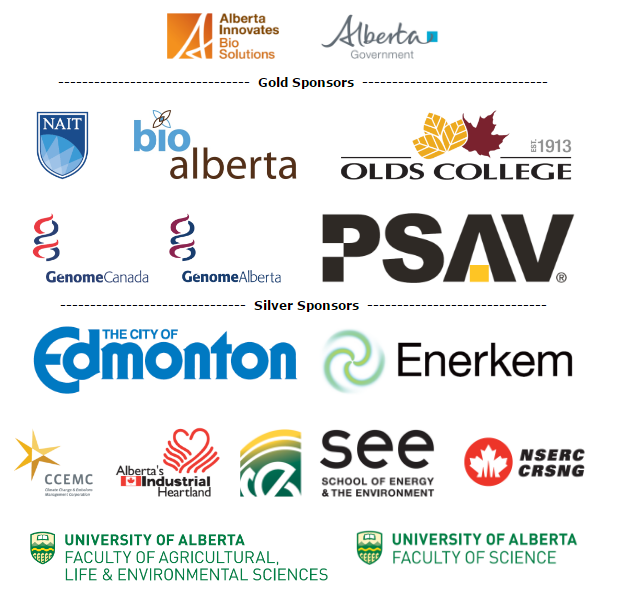 ---
2013 Retreat
Breaking Ground in Alberta's Bioindustry
November 5-7, 2013 Rimrock Resort, Banff Alberta
On behalf of Dr. David Bressler, Executive Director of the Biorefining Conversions Network, we are pleased to extend our invitation for you to join us for BCN's 2013 Annual Strategic Retreat, "Breaking Ground in Alberta's Bioindustry", to be held November 5-7 2013 at the Rimrock Resort (Banff, AB) in the heart of the Canadian Rockies.
Retreat Invitation – Oct. 28, 2013
Registration & Accommodation
The cost to attend the retreat is $350. Graduate Students that are participating in the competition can register for a reduced rate of $100. Register Here.
Accommodation can be booked directly at the Rimrock under the "Biorefining Conversions Network 2013" at the following rates:
Standard room (2 queen beds) – $164 plus $9 resort fee and 9% tax (~$189)
Standard Room (King bed) – $179 plus $9 resort fee and 9% tax (~$205)
Canada & US Toll Free: 1-888-RIMROCK (746-7625)
Telephone: 1-403-762-3356
For more information please visit: http://www.rimrockresort.com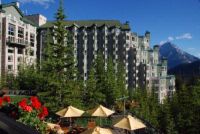 This year's event brings together international and regional leaders from industry, finance, academia, and government to share insights on the current state and future prospects of Alberta's bioindustrial sector. Today, over 2000 companies in the US and Canada manufacture or distribute over 20,000 biobased products. OECD and the World Economic Forum expect the bioindustrial and sustainable-chemical industries to exceed $1 trillion worldwide by the end of the decade. These emerging global bioindustrial markets are well-aligned with economic opportunities and business needs of Alberta's resource-based industry (RBI) sectors which drive over 60% of provincial GDP.
We believe that bringing all stakeholders together will help define compelling commercial opportunities, critical issues and obstacles facing Alberta's industries, and will stimulate important precompetitive research and strategic initiatives vital for the success of the sector. This year's program addresses four themes, each featuring invited presentations from international and regional leaders followed by moderated panel discussions:
Session 1: What's In Store for the Renewable Energy Sector? Global Market Dynamics & Financing Realities
Session 2: Parts, Pathways, & Performance: Industrial Biotechnology in Alberta's Resource Sectors
Session 3: Innovative Industry & Academic Partnerships: BCN Teams and Alberta's Forest Industry Partners Explore Value-Added Solutions
Session 4: Not Just About Bio: Chemistry Platforms for Advanced Bioproducts
Presenters will highlight value-added products and enhanced environmental performance that cross the blurring interfaces between forestry, agriculture, energy, petrochemicals, mining, environmental engineering and bioindustrial technologies. Other participants will profile BCN's unique industrial-academic collaborations that are addressing current industry needs and building on the potential for bioindustrial development in Alberta. Attendees from across Western Canada's resource-based industries, global & emerging technology companies, and major investment firms will engage with one another and with research experts and policy stakeholders, forging new strategic relationships in the breathtaking surroundings of Banff's mountain splendour.
We look forward to welcoming you to Banff, and to your participation in November's event.
For questions about registration, accommodation or logistics please contact:
Alicia Powers at alicia.powers@ualberta.ca or 780-492-5685
For questions about programming, presenting or sponsorship opportunities please contact:
Kelly Maher at kelly.maher@ualberta.ca or 780-492-5685
---
2012 Retreat
Building Alberta's Bioindustrial Talent Pool: Engaging Industry to Develop The Ideal Workforce
Due to feedback from a variety of stakeholders, we coordinated a strategic workshop to discuss how to build a skilled labour force to support the emerging bioeconomy. The workshop was held September 30 – October 2, 2012 in Banff, Alberta and we thank everyone who attended.
BCN_2012_Workshop_Proceedings_May_22
---
2011 Retreat

Bioeconomy 2030: Prospects & Potential
The 3rd Annual BCN Strategic Retreat was held from November 30 – December 2, 2011 at the beautiful Rimrock Resort Hotel in the majestic Canadian Rockies.
In 2030, what will Alberta's bioindustrial sector look like and where will it fit within the global bioeconomy? What will a biorefinery look like and how will it be supplied? What technologies will be widely employed and what products will dominate the market? What impact will the Biorefining Conversions Network have on the sector? These topics and others were discussed at the 2011 BCN Strategic Retreat.
The retreat began with a networking reception on the evening of Wednesday, November 30, 2011. The formal program launched on Thursday morning with a Welcome Address from the Honourable Greg Weadick, Minister of Advanced Education & Technology, and was followed by two days of presentations, discussions and networking opportunities including a poster reception that featured the BCN research projects. An oral presentation competition provided our graduate students & post-docs with a chance to practice pitching their research to potential partners and allowed the BCN to showcase future stars of the industry. One of the highlights of the retreat was the excellent discussion forum provided for bioindustrial stakeholders during sessions and networking breaks.
Key Themes
Biomass conversion
Thermal processing
Synthetic biology
Fermentation
Green chemistry & chemical conversions
Biomass pre-processing
Drop-in bioproducts
2011 Sponsors and Supporting Organizations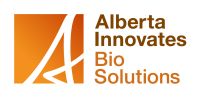 The majority of funding support for the BCN Strategic Retreat comes from the network's primary funder: Alberta Innovates Bio Solutions.
Gold ($5000 – 9,999)
NSERC is a federal agency that helps make Canada a country of discoverers and innovators for all Canadians. The agency supports some 30,000 postsecondary students and postdoctoral fellows in their advanced studies. NSERC promotes discovery by funding more than 12,000 professors every year and fosters innovation by encouraging more than 1,500 Canadian companies to participate and invest in postsecondary research projects. BioAlberta has been the central voice and organizing hub for the life sciences industry in Alberta since 1999 and actively supports the vision of:
"A thriving and globally competitive life science industry that fuels key sectors of Alberta's economy."
---
2010 Retreat
Refining Technology for Biomass Conversion: Conventional Products through Unconventional Approaches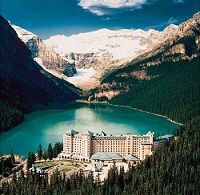 The 2nd Annual BCN Strategic Retreat was held November 7-9, 2010 at the Fairmont Chateau Lake Louise near Banff, Alberta.
2010 Speakers & Panelists
SPEAKERS
Honorable Doug Horner, Deputy Premier and Minister | Advanced Education & Technology
Tim Haig, President and CEO | BIOX
Trevor Kloeck, Leader – Biomaterials Development | Alberta Biomaterials Development Centre
David Bressler, Director | Biorefining Conversions Network
Amit Kumar, Biomass Pre-processing Theme Lead | Biorefining Conversions Network
Mike Ellison, Biological Conversions Theme Lead | Biorefining Conversions Network
Fred West, Chemical Conversions Theme Lead | Biorefining Conversions Network
Joel Weiner, Professor and Principal Investigator | University of Alberta, Biorefining Conversions Network
Bob Hayes, Professor and Principal Investigator | University of Alberta, Biorefining Conversions Network
David Stuart, Associate Professor and Principal Investigator | University of Alberta, Biorefining Conversions Network
PANELS
A. FEEDSTOCK
Moderator:
Norm Dreger, Head of Business Development | Syngenta Crop Protection Canada
Panelists:
Bob Winship, Business Development Manager | Weyerhaeuser
Stephen Sulz, Director of Production | ALPAC
Leo Meyer, Board Member | Leo Meyer Grain Production
Gary Smith, Technical Director | Alberta Newsprint
B. BIOCHEMICALS
Moderator:
Dr. Manfred Kircher, Chairman | CLIB2021
Panelists:
Stewart Campbell, President | SJC Investments
Paul Clark, Senior Affiliate | Ian Murray & Company Ltd.
Tim Eggeman, Founder and Chief Technology Officer | ZeaChem Inc.
C. BIOENERGY & BIOFUELS
Moderator:
Dr. Stan Blade, CEO | Alberta Innovates Bio Solutions
Panellists:
Rob Broin, Chairman and CTO | Otoka
Hugh McLaughlin, Director of Biocarbon Research | Alterna Biocarbon Inc.
Robert (Bob) A. Cooper, Supply Projects Lead | Shell Canada Products
Charles Wyman, Co-founder, Chief Development Officer, and Chair of Scientific Advisory Board | Mascoma; Professor of Chemical and Environmental Engineering and Ford Motor Company Chair in Environmental Engineering in the Center for Environmental Research and Technology (CE-CERT) | University of California at Riverside Replaced by Dr. Bradley Saville, VP Research | Mascoma Corp.; Professor of Chemical Engineering and Applied Chemistry | University of Toronto
The objectives of the retreat were to:
Introduce the refined vision of the BCN – Supporting Alberta's research community, industry, and other partners for the development of advanced technologies to convert biomass into "drop-in" chemicals and fuels compatible with both traditional and emerging industries.
Showcase the status of current BCN research projects – reporting of Year 1 achievements.
Provide a forum for networking and information exchange.
Create partnerships between researchers and industry to form innovative, collaborative projects with the goal of developing commercially viable biomass conversion
technologies.
Identify current barriers and constraints to developing Alberta's bioeconomy via discussion in industry panels.
Promote graduate student involvement in the BCN and the future advancement of Alberta's bioindustrial sector.
This event was attended by members of academic institutions, government, and industry.
Graduate Student and Post-doc Competition:
Congratulations to Erin Dul (1st Prize) and Nandika Bandara (2nd Prize), both from the Dept. of AFNS at the University of Alberta, winners of the Grad Student competition.
Congratulations to AFNS's Aman Ullah, winner of the Post-doc Competition!
2010 Sponsors and Supporting Organizations
Platinum ($10,000+)
University of Alberta's School of Energy and the Environment (SEE) is at the heart of an unprecedented approach to examining and solving key issues related to energy and the environment in today's rapidly changing world. The school brings together the university's unique and extensive combination of expertise in diverse areas – engineering, science, arts, agriculture, native studies, business, law, public health, medicine and others – in a virtual environment that conducts research, undertakes interdisciplinary education and cultivates and contributes to worldwide discussions on critical issues surrounding environment, energy and the economy.
Gold ($5000 – 9,999)
Presentation Services® (PSAV) is the leading provider of audiovisual equipment rentals, staging services and related technical support to hotels, event production companies, trade associations, convention centers and corporations. More info>> The Natural Sciences and Engineering Research Council of Canada's (NSERC) role is to make investments in people, discovery and innovation for the benefit of all Canadians. More info>>
Silver ($1001 – 4,999)
Bronze (≤$1000)

---
2009 Retreat
Defining Technology Development Initiatives in Alberta's BioIndustry
The BCN held their first annual meeting November 4-6, 2009 at the Fairmont Jasper Park Lodge in Jasper, Alberta. The event was a resounding success linking next generation technology to Jasper Park Lodgea network of researchers and commodity-based forest and agriculture industries. The opportunities and advantages of developing a bio-industrial sector in Alberta were highlighted along with an overview of the expertise and resources available at the University of Alberta.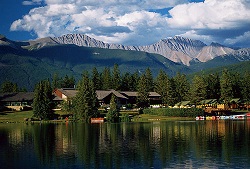 A key outcome of the event was the signing of a Memorandum of Understanding between the Faculty of Agricultural, Life & Environmental Sciences (University of Alberta) and the Town of Drayton Valley, formalizing the intentions of Drayton Valley to work with the BCN, the University of Alberta, and partners such as CLIB2021 (Düsseldorf, Germany).
The current status of the bio-industrial sector was conveyed via presentations by senior members of several companies from Canada, the USA, and Germany. It was clear that the BCN is poised to bridge the gap between industry, government, and academia, facilitating communication and initiating strategic discussions that will direct the future of bio-industry in Alberta.